You own an eCommerce store on WooCommerce, and you want to automate your SMS notifications for your customers. If yes, then you're at the right place. Here, you'll get to know about the best WooCommerce SMS order notification plugin, and how to get some demo SMS credits for trial purpose.
Having a messaging system on your eCommerce store not only looks professional but also authenticate your presence in the online industry.
There are many advantages of having a good SMS service installed in your store. You can set up various customer and admin notifications, abandoned cart automated messages, stock notifications, OTP authentication login/signups, and review request messages.
Now, let's have a look at the plugin that is suitable for any WooCommerce store or any other e-commerce platforms.
Which Is The Best SMS Plugin For WooCommerce Store?
After experiencing many SMS services, I would strongly recommend installing SMS Alert – easy to integrate, best in industry application, and trusted by leaders.
This plugin provides a very wide variety of services related to messaging services. In fact, many big brands are using their services.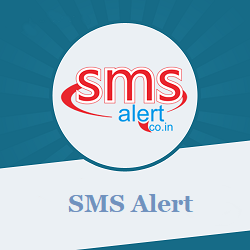 Click here to get free demo credits
And the good news is, whether you are starting small or you are already a well-established brand, this company will never disappoint you.
Below, within this article, I will be going to explore many of its services related to the WooCommerce store and HOW to AVAIL the FREE DEMO CREDITS.
What Are The Different Solutions Does SMS ALERT provides?
I would say, a lot! There are many SMS notifications that you may automate for your customers and yourself as an admin. And the special part is that these SMSs would be personalized, as in, by name, by order number, etc.
Well, broadly if I categorize, this platform provides two kinds of services to any WooCommerce store, that too at a reasonable cost, these are:
A) WooCommerce SMS System
1. Customer Notifications
With the help of this plugin, you can automate your eCommerce customer notifications. You can automate SMS services when the order is processing, shipped, delivered, cancelled, refunded, failed, on hold, pending payment and so on.
2. Admin Notifications
In the similar way, as mentioned in the above point, even the admin of the web store can receive the same messages. However, it is the admin's choice whether to opt in or out for any messages.
3. Abandoned Cart
You may setup this abandoned cart message when a potential customer add something to the cart and signs up but do not transact further and complete his/her purchase. This would increase the chance of him/her to make a final purchase.
4. Notify Me
Under this tab, you may set SMS services when any customer has an interest & subscribes to any product that is currently out of stock, and when that product is back in stock. In both the cases, the customer would receive an SMS.
5. Stock Notifications
This is pretty much simple yet useful for you as an admin or a shop manager. Here, you may set up this service to receive an SMS when any of your product is out of stock or low in stock.
6. Review Request
After a few days of the purchase/delivery of the product (customizable), the customer would receive an SMS asking to review the particular product.
B) OTP Services
1. OTP For Checkout
When any customer is going through the checkout process, then to verify his/her mobile number, you may setup One Time Password services wherein a customer would receive an OTP that he/she needs to input on your site at the time of checkout.
2. OTP For Registration
Similarly, when any potential customer registers himself/herself on your website, he/she would receive an OTP to verify the mobile number.
3. 2 Factor Authentication
To add up more customer account security, you may set up 2-factor authentication on your website. This would enhance your website's security and would build more trust.
4. Login With OTP
As name suggests, you may set up OTP services even when any customer log in into his/her account.
5. OTP For Reset Password
In case your customer forgets his/her account password, this plugin will come up to be very helpful. Your customer will receive an OTP to verify the authenticity and help to reset the account's password.
How To Get SMS Alert Free Demo Credits?
After going through the wide variety of services by this plugin, you might be wondering that is there any free trial available, using which you may get a hands-on experience.
The good news is, YES. Availing some Free Demo SMS Credits is easy. You just need to sign-up on their link given below:
Click here to get free demo credits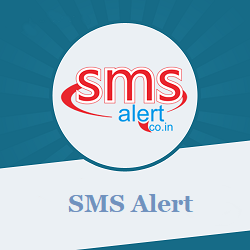 After opening the link, click on 'sign up' and fill in your details. Then, you'll be able to see your dashboard. On the top right side, you'll see a menu button, where you need to click on the developer API and download the plugin available there.
Final Words
This is how WooCommerce SMS automation works and as you saw how easy it is to set up this plugin and how wide variety of services you'll get by just 1 powerful plugin.
I hope you have found this article helpful. If yes, then do not forget to share this article with your co-workers.
In case you feel any difficulty, you may comment down below. I would love to help you out.
Also, do read our more helpful blogs here. And don't forget to follow us on Facebook.